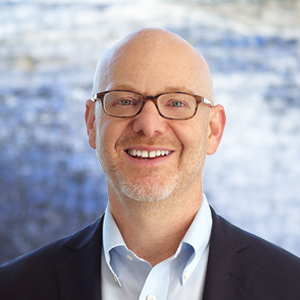 Michael Forman is Chairman and Chief Executive Officer of FS KKR Capital Corp. and FS KKR Capital Corp. II.
Michael Forman is the Chairman and CEO of FS Investments, an alternative investments asset manager. Michael founded FS in 2007 after a successful career as both a corporate and securities lawyer and a serial entrepreneur. The firm is an outgrowth of Michael's simple vision: help investors access alternative sources of income, growth and diversification formerly available to only large institutions and the wealthiest individuals.
Over the last 13 years, FS Investments has grown from a small, innovative start-up to an organization that manages nearly $25 billion in assets and a growing suite of solutions designed to help financial advisors, individuals and institutions achieve a variety of financial goals. With five offices and over 350 employees, the firm has been recognized as an industry leader. FS Investments was named one of "Philly's Coolest Companies" by Philadelphia Magazine in 2015 and one of Greater Philadelphia's Healthiest Employers by the Philadelphia Business Journal in 2019.
A native of northern New Jersey, Michael attended the University of Rhode Island. He graduated summa cum laude and Phi Beta Kappa with a BA in Political Science and he went on to earn a JD from Rutgers Law School. In 2013, Michael was named the Ernst & Young Entrepreneur of the Year for Greater Philadelphia.
Michael lives in the Society Hill neighborhood of Philadelphia with his wife and three daughters who, as a family, created a foundation that devotes resources to civic and charitable organizations supporting education, the arts, childhood nutrition, women's rights and animal welfare.
Michael's commitment to the Philadelphia region extends to board service at several institutions, including Drexel University, the Center City District Foundation and the Barnes Foundation. He also serves as Chairman of Vetri Community Partnership. His civic leadership has garnered recognition by the community and his peers, including the 2019 Americanism Award from the Anti-Defamation League of Philadelphia as well as a special honor from Mural Arts Philadelphia in 2017 for his dedication to the city's public art initiatives.